CRIMES & COMPASSION
New Work By Freddy Corbin
Nov 8 – Dec 6 , 2014
Opening reception Nov 8, 7pm 'till late
Crimes & Compassion is a play on the constant balance of the profound & profane
·Seeing the glass half full while adrift upon an ocean of blood
·Surrounded by constant atrocities yet absorbed in love
·The two sides of everything
·As above so below
·Brutality & peace
ACQUISITION OR PRESS INQUIRIES EMAIL TAKASHI {AT} ANALOGTATTOO.COM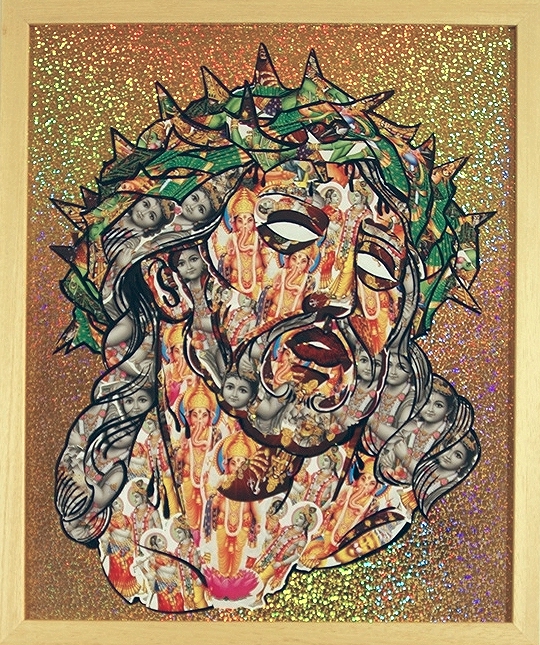 CORBON: ALL OVER PRINTED GARMENT
In honor of Freddy Corbin's Crimes & Compassion exhibition we produced this front & back all over printed shirt. The image is reproduced from Freddy's 'Tridents' piece & was originally painted with India ink, espresso, & acrylic on paper.
Below a few images from our recent visit to Freddy's studio.
Moments along Frederick J Corbin II's path:
Born 1966
Grew up San Joaquin valley / Humboldt County
Moved to SF 1986
Started tattooing 1987
Erno Tattoo
Realistic Studio
Tattoo City
Hanky Panky Amsterdam
Opened Temple Tattoo 1998
Opened Tattoo 13 2000
Became a father 2010
Last solo exhibit was 1984 in downtown Sacramento at a gallery lost to time.