KATIE GRAY:
YOU USED TO CALL ME BABY
THE INTOXICATING CULTURE OF FILTH:
OPEN AUGUST 1, 2019 —8PM 'TILL LATE
1038 LARKIN ST • SF • CA • EARTH
An exhibition focused on the cultural obsession with filth.
An investigation on how our actions of consumption and regurgitation define us culturally and socially. With the play on images and material, the artist builds abstract landscapes with the use of recycled material.
The female body no longer as subject to the male-dominated gaze, but now exudes the power of voyeur.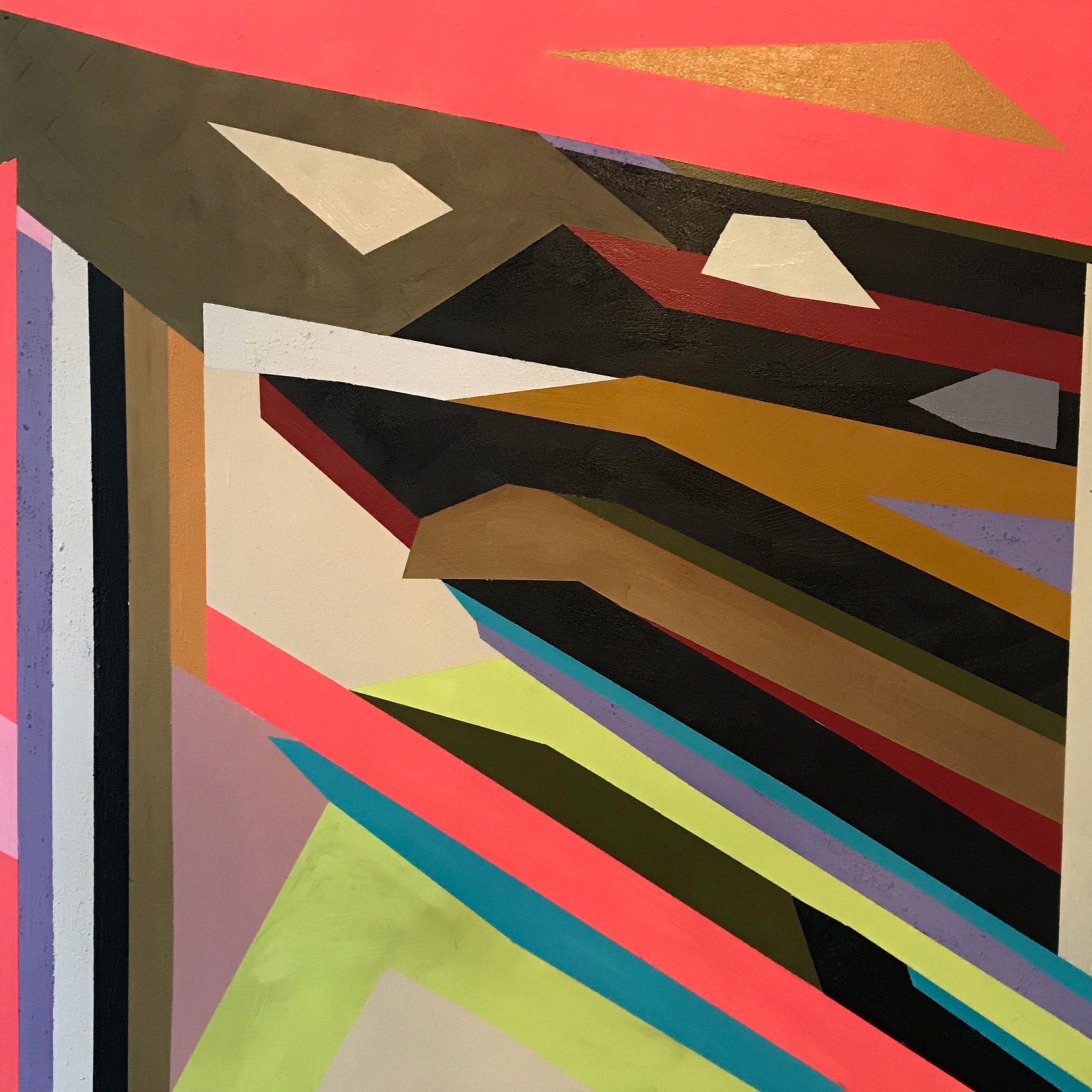 The use of rigid, chaotic shapes creates a narrative of aggravated scenes.
As the human race faces enormous cultural and environmental challenges, this body of work aims to reflect on humanity as throwaway culture. It is our own filth/waste that is the main threat to the survival of our species.
The artist aims to shake the patriarchal base of our culture.
To question traditional modes of equality, power, and respect. With the re-appropriation of vintage pornographic images, shift the power dynamic from masculine to feminine. What was once the subject of defilement, abuse, and powerlessness, now becomes an embodiment of power, authority, and autonomy.
In a generation obsessed with identity, what defines femaleness?
With this, the questions arise: Where does female empowerment stand in our current cultural context? And given or environmental challenges, this body of work ignites a cultural skepticism as to where we go from here.
"I ask no favors for my sex. I surrender not our claim to equality. All I ask of our brethren is, that they will take their feet from off our necks."
~Sarah Grimke (July 17, 1837)
filth:
1: foul or putrid matter; especially: loathsome dirt or refuse
2 a: moral corruption or defilement
b: something that tends to corrupt or defile
KATIE GRAY
YOU USED TO CALL ME BABY
OPENS AUG 1, 2019 —8PM 'TILL LATE
ATAK GALLERY
1038 LARKIN ST • SF • CA • EARTH